Tax season is fast approaching, and, if you're like many Coloradans, then you may be concerned about your tax owings. This can be even more true for citizens and business owners facing unsettled tax debt through the IRS. In situations like this, it's beneficial to reach out to a professional tax attorney for complete assistance and peace of mind.
The Benefits of Hiring a Tax Attorney
Much like how you turn to a professional for help with automobile repairs or plumbing services, it can prove very beneficial to turn to a trusted professional for your tax obligations. An experienced tax attorney can handle any tax disputes you are facing, as well as work with the IRS to navigate a beneficial outcome. It pays to speak with a professional when you're facing tax trouble to avoid getting in hot water with the IRS.
Peek Goldstone, LLC is here to serve as your trusted law firm in Greeley and Erie, offering a range of services to help clients across Colorado. We have the skills and dedication to support those in need of tax defense, audit information, and more. 
Extensive Tax Code Expertise
Did you know that the IRS tax code spans more than 1700 pages? This fact alone is daunting for most Colorado residents and business owners. Who has the time to read, remember, and translate all of these complex codes? If you're worried about staying up to date on each year's tax law changes, then it would be highly beneficial to work with a local tax attorney to minimize any errors.
Many citizens fall behind on the current news concerning tax laws, despite their best efforts. Local and federal codes are always undergoing revisions, making it especially challenging for busy individuals to stay in the know. 

Representation for IRS Dealings
It can be intimidating to speak with the IRS over the phone or through mail correspondence. Many citizens fear saying the wrong thing at the wrong time, and turn to their tax lawyer for assistance. The team at Peek Goldstone can act as your intermediary throughout the process, handling all communications with the IRS in order to create the most beneficial process for you. Our experienced tax attorney will act in a professional manner and provide accurate information when needed by agents.
Defense From Intimidation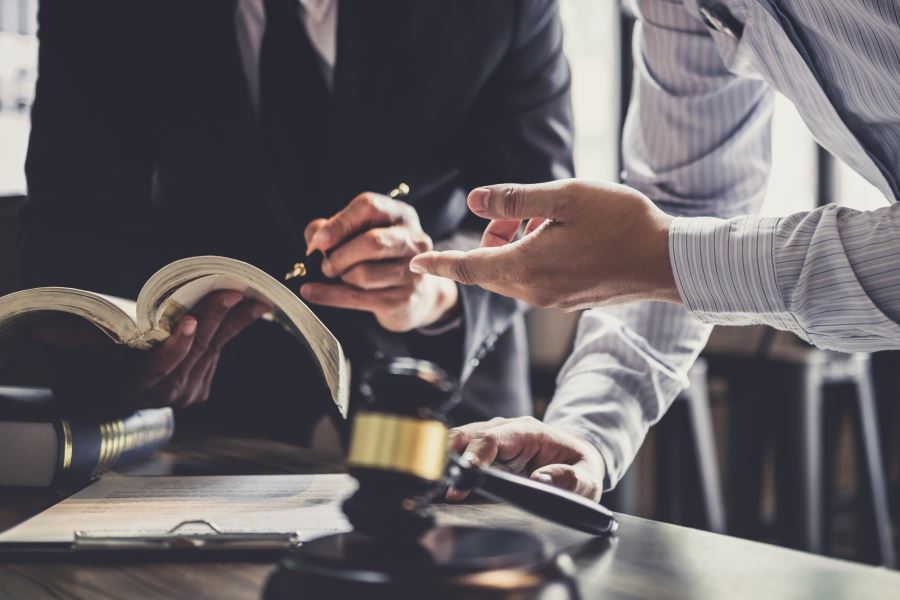 It's important to know that most IRS agents are not aggressive or intimidating in their work. These professionals work with taxpayers on a daily basis and often rely on mutually beneficial techniques to reach a proper settlement. Despite this fact, some agents may rely on intimidation to ensure that you pay what is owed to the IRS. Additionally, many taxpayers begin to feel harassed when they cannot address their current tax debt.
Your tax lawyer can provide representation when it comes to dealing with the IRS, and this includes ensuring that your rights are protected throughout the process. This professional will protect you from any harassment or intimidation.
Protection for Your Finances
You've worked hard for your assets, yet the IRS has the power to put a lien on your property and garnish your wages in order to settle your debt. This can worsen an already tense situation, which is why many Coloradans in need turn to their tax attorneys for relief. Your tax lawyer can provide the right information and deploy the right measures to help ensure that your income and property are safe from seizure. A tax professional may be able to come to a payment agreement with the IRS on your behalf, or they may file for an Offer in Compromise to settle the debt. Your attorney can also arrange a payment method to begin the process in order to protect you from garnishments and property seizures. 
Contact Us Today
Tax season is here, and time is quickly running out before the deadline on Wednesday, April 15. If you have any questions or concerns about your tax obligations, or you are facing intervention from the IRS, it's time to speak with a professional tax attorney. Our law firm in Greeley and Erie provides quality representation for clients across Colorado. Peek Goldstone, LLC can help you navigate the right course to settle your tax debts and allow you to focus on your life.
Contact us today to get in touch with our legal team, and one of our professionals will reach out to you. We look forward to helping you thrive through this challenging time!
The post Why Should You Hire a Tax Attorney? Peek Goldstone in Greeley and Erie Explains the Benefits appeared first on Peek Goldstone, LLC.