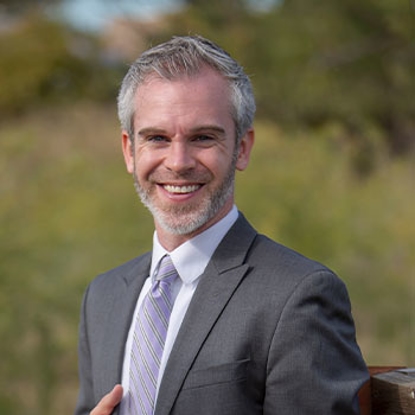 Scott J. Goldstone
Attorney, Partner
Bio
Scott Goldstone is a founding partner at Peek Goldstone, LLC. A New York native, Scott moved to Colorado in 2007. While out east, Scott received a B.A. in Political Science from Trinity College in Hartford, Connecticut, and after settling in Colorado, earned his Juris Doctorate in 2010 from the Denver University Sturm College of Law.
Scott's practice primarily focuses on family law, including divorce and legal separation; allocation of parental responsibilities (custody); paternity; adoption; post-decree issues such as modification of child support and spousal maintenance (alimony); and appeal work. Scott also represents clients who have tax issues with the IRS and is an experienced mediator.
While Scott often practices in Weld County, he also represents clients and provides mediation services in the following counties: Adams/Broomfield, Boulder, Denver, Gilpin, Jefferson, Larimer, Logan, and Morgan, Washington, and Yuma.
Regardless of the type or location of the case, Scott believes that his role as an attorney is very similar to his role as a mediator – he wants to help you find solutions without the judge imposing those "solutions" on you. He believes that lawyers are first and foremost problem solvers. For Scott, this means trying to keep a dialogue going with opposing party or opposing counsel, and openly and honestly communicating with the client about potential outcomes if the case proceeds to trial and the types of cost (both financial and non-financial) involved.
Scott strives to assist each and every client in reaching an amicable resolution, but he is also an experienced and gifted litigator who has taken hundreds of cases to trial and is more than ready to do that in your case. Scott will zealously and competently represent you if your case proceeds to trial.
Scott is especially passionate about protecting children and victims of domestic violence. His background includes work at the Bringing Justice Home Project in Fort Collins, CO and the Pace Women's Justice Center in White Plains, NY. Scott has also spoken at a number of conferences and seminars regarding domestic violence, date rape, teen dating violence, the impact of domestic violence on children, and the impact of divorce on children.
Aside from his work, Scott enjoys spending time with his three children and enjoying the Colorado outdoors.
Practice Areas:
Family Law
Divorce and Legal Separation
Allocation of Parental Responsibilities (custody)
Child Support
Maintenance (alimony)
Paternity
Adoption
Post-Decree family law issues
Family law Appeals
Tax Law
Mediation
Education:
Denver University Sturm College of Law in Denver, CO, J.D. (2010)
Trinity College in Hartford, CT, B.A. (2006)
Work History:
Bringing Justice Home Project (offered legal assistance to domestic violence victims)
Pace Women's Justice Center (offered assistance to domestic violence victims)
Antommaria & Sledge (family law, tax law, and mediation services)
Omni Financial (tax law)
Clerk for District Court Judge in Arapahoe County
Clerk for District Court Judge in Jefferson County
New York Jets
KO Sports, Inc. (hockey agency)
Professional Memberships:
Association of Family and Conciliation Courts
Colorado Bar Association
Colorado Bar Association Family Law Section
Weld County Bar Association
Community Involvement:
Weld County Ask-an-Attorney Clinic
Weld County Legal Fair
Weld County Dial-a-Lawyer
Weld County Legal Night
Project Connect
Guest Speaker in UCDenver graduate course on Interpersonal Violence Law and Public Policy
Various Pro Bono Matters