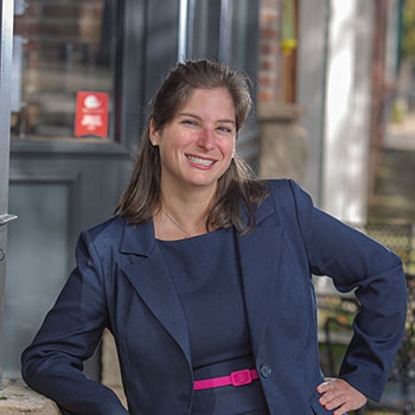 Laura Petrilli Marthaler
Attorney, Associate
Bio
Working with clients to assist them with their legal needs is Laura's number one priority.  She enjoys working with clients who have various types of cases. The longer you take to call, the longer it will take to fix!
Laura attended Colorado State University in Fort Collins for her undergraduate studies in Business Administration.  She also graduated as a University Honors Scholar through the University Honors Program.  She then attended law school at the University of Wyoming in Laramie where she graduated in 2015. During law school, Laura was a student attorney who gained experience working with clients and their legal issues in the University's Family and Child Legal Advocacy Clinic and the University's Estate Planning Practicum.  She has worked as an attorney in Weld County since February 2016, advocating for her clients and their various legal issues.  Laura handles cases in multiple counties including Weld, Larimer, Boulder, Adams, and Morgan.  
Laura's main areas of practice include the following:
Family Law (divorce, custody, child support, adoption, guardianship, modification of child support, modification of parenting time, contempt, and other matters)
Estate Planning (wills, trusts, medical powers of attorney with living will, and financial powers of attorney)
Probate (whether your loved one had a will or not–testate and intestate)
Laura is currently involved in the Weld County Bar Association and the Colorado Women's Bar Association. Outside of work, she enjoys traveling, spending time with family and friends, singing, and enjoying beautiful Colorado.