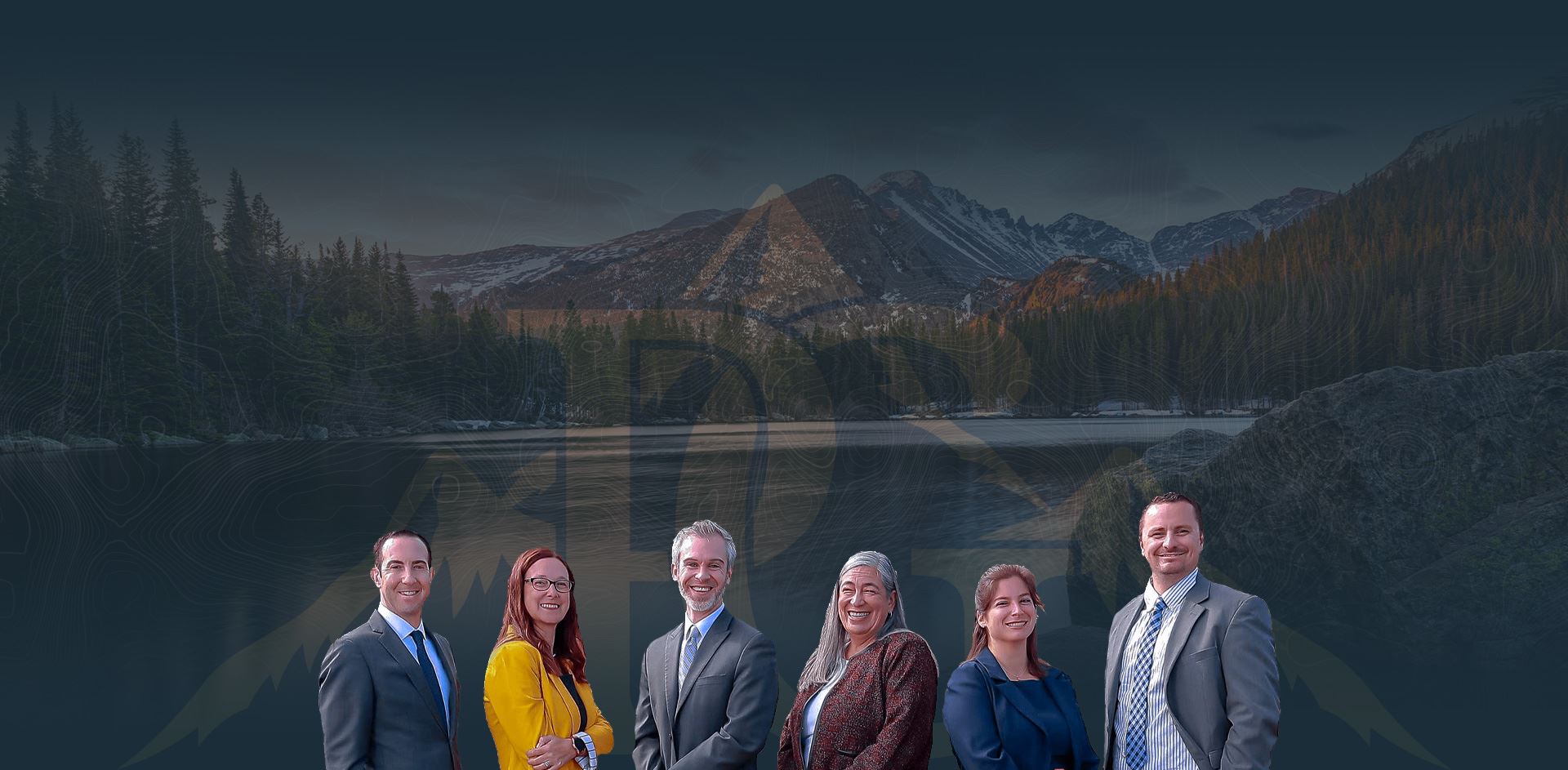 Peek Goldstone
Your Premier Colorado Attorneys
Providing Legal Services For Clients Since 1989
Greeley & Erie Colorado Attorneys Practicing Family, Criminal & Estate Planning Law
Serving Clients Throughout Weld, Boulder, Larimer, Adams Counties & Beyond
Peek Goldstone, LLC serves Greeley, Erie, Loveland, Denver Metro, Eastern Colorado, and surrounding areas, focusing on divorce, family law, criminal defense, tax defense, mediation, wills and trusts, and general civil practice. Our firm has been a stable legal resource for Coloradans since 1989 when Attorney Stanley C. Peek originally founded it.
We pride ourselves on being problem solvers for you in the above diverse areas of law. Our team works to accomplish your goals, and we thoroughly explore settlement options to try to achieve those goals while keeping you out of the courtroom.
If we can't resolve your case outside of litigation, one of our experienced attorneys will zealously advocate for you at trial.
Our competence as litigators inside the courtroom and through alternative dispute resolution methods outside the courtroom is reflected in our industry recognition as Best Divorce Lawyers in Greeley 2022 by Expertise.com, our Avvo Clients' Choice Award 2017, and Attorneys of the Month by Attorneys at Law Magazine.
Contact Peek Goldstone via email or phone at (970) 442-5281 to schedule a confidential consultation about your legal needs with Greeley and Erie lawyers. Hablamos español.
Our Services
Learn How We Can Help You
Serving Coloradans in Greeley & Erie Offices
Greeley residents have long relied on Attorney Amanda Peek and her team for unbeatable support and representation through a variety of cases, and you can now depend on the combined services of Peek Goldstone for continued service excellence.
Scott Goldstone is a proud partner, leading a team of experienced family law, criminal defense, tax defense, landlord-tenant law, and estate planning attorneys providing comprehensive services for individuals and families in Weld and Boulder counties and across Colorado.
We opened our second law office in Erie to further help our fellow Coloradans achieve optimum outcomes for legal challenges. Our trusted team in Greeley and Erie handles matters ranging from divorce to restraining orders, DUIs, other misdemeanors, tax problems, probate matters, rental property and lease issues for landlords and tenants, and asset protection through tailored estate plans.
"I recommend Peek Goldstone law firm to anyone who asks!"

Amanda was the most knowledgeable, considerate, and professional lawyer I've ever met (along with Stan). We went through years of custody court and couldn't be more pleased with her service! I recommend Peek law firm to anyone who asks!

- Adam

"Amanda didn't flinch and was willing to get right into working for me."

I had gone to numerous other divorce/child custody lawyers and they were intimidated by the judge and my ex-wife's attorney. Some attorneys even said they couldn't help me. Amanda didn't flinch and was willing to get right into working for me.

- Jason

"Highly recommended for any family court needs."

Words cannot express how much this team and Mr. Goldstone himself have helped my family and I. I owe them a debt of gratitude. Highly recommended for any family court needs.

- Matt

"Super helpful and went above and beyond for us."

Laura Petrilli was super helpful and went above and beyond for us, as we were under a firm deadline to leave town and needed documents prepared quickly. She was friendly and kind, and made the process very smooth. We would highly recommend Laura for anyone looking for assistance with estate planning.

- Tami

"Attentive to my concerns."

Had a consultation meeting in two days. Always returned my phone calls. Kept me informed on my case. Was attentive to my concerns. Thank You Laura !

- Jennifer

"They made us feel very comfortable."

My husband and I needed help creating the correct paperwork for a personal loan to a family member. Laura was professional, prompt and helpful with suggestions about contacting a CPA. She shared with us the pros and cons of loaning money to a family member and let us make the decision.
We would definitely use her again if the need arises.

- Mary

"Wonderful experience!"

Laura helped us to get wills and power of attorney documents created. She made the process smooth, painless and explained it all really well! She is knowledgeable and kind!

- Liz

"The entire staff were professional and courteous."

Ms. Petrilli handled some of my estate planning by drawing up a "Will" and "Power of Attorney" for me. She did an excellent job of explaining everything up front to me at the initial consultation and interview as to the cost and how the process would be handled. She was very fast and efficient getting the final documents to me. The entire staff were professional and courteous.

- James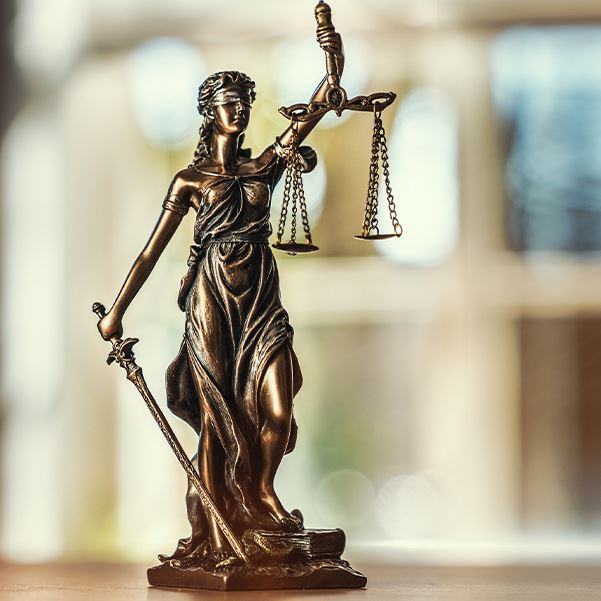 A Reputation for Success
We have resolved thousands of legal cases through hard work, diligence, and tenacity with a 90 percent success rate. From navigating the complexities of the modern adoption process and domestic violence charges to wills and trusts, our experienced team is ready to take on your case to find a resolution that works for you.
We also focus on mediation services to achieve a mutual understanding outside the courtroom to help you avoid the stress and expense of court intervention. Our attorneys will help with staunch representation and honest, dependable guidance if a trial is unavoidable.
Contact us on our online request form or at (970) 442-5281 today to get started.

Get started With A Trusted & Experienced Law Firm Today
If you need legal assistance in Greeley, Erie, or the surrounding areas, work with a local law firm that Colorado residents have trusted for over three decades. We are here and always ready to help.
Decades of Combined Experience

With our firm, you get dedicated attorneys who have years of experience.

Help for High-Net-Worth Estate

We help high-net-worth individuals navigate the process.

Meet with Us Virtually

With virtual consultations, it's easier than ever to get started.

Se Habla Español

Our law firm offers Spanish-speaking services for clients.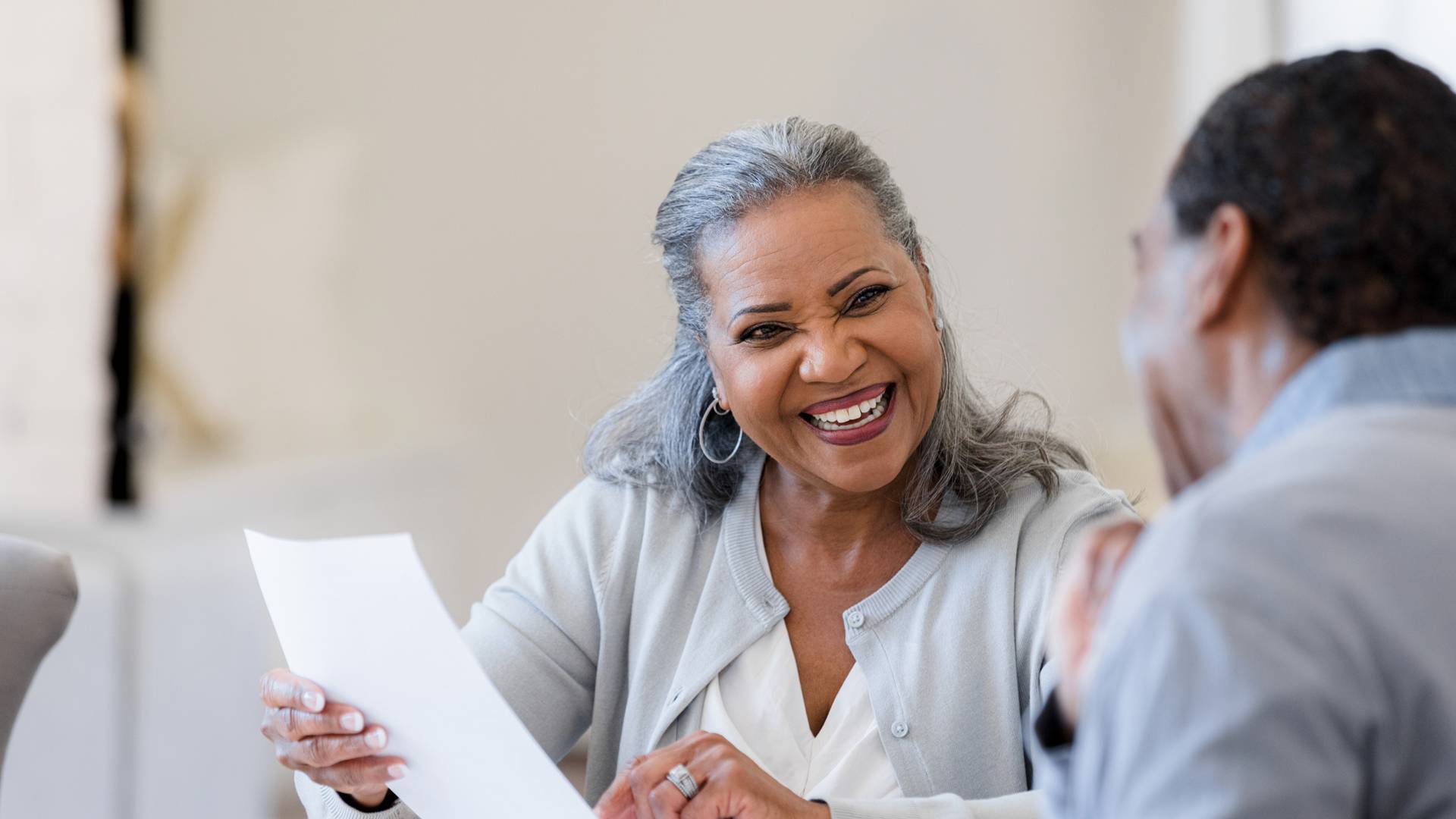 Get Started Today

The sooner you contact us, the sooner we can start your case.

What Our Clients Say

Our clients share their stories about what happened and how we helped.

Meet the Team

Get to know our family law firm and see how we can help!